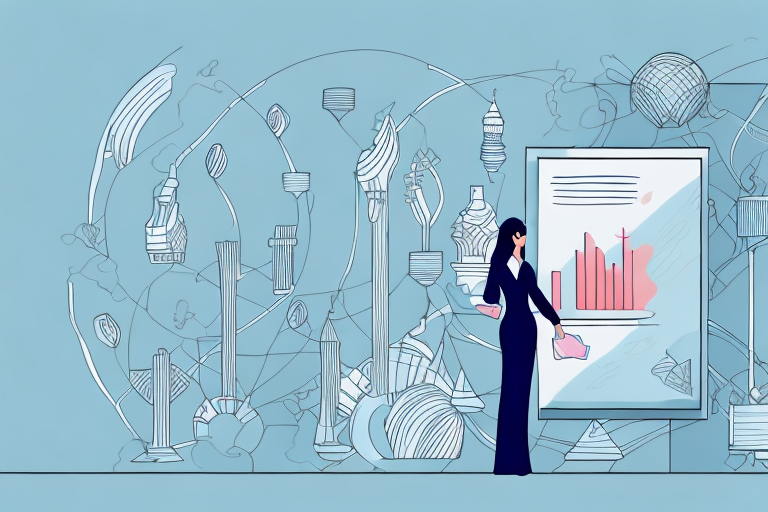 Successful Female-Founded Companies: Inspiring Stories of Women Entrepreneurs
Many people often equate entrepreneurship with men, but women are equally capable of running successful businesses. In recent years, there has been a rise in female-founded companies across different industries, and the women behind them have incredible stories of perseverance, innovation, and inspiration. In this article, we'll explore some of these stories and how these female entrepreneurs broke barriers and paved the way for other women to follow suit.
The Rise of Women Entrepreneurs
Despite obstacles like funding disparities and gender biases, women are starting businesses at a faster rate than ever before. According to the State of Women-Owned Businesses Report, there are now 12.3 million women-owned businesses in the US, generating $1.8 trillion in revenue. From tech to fashion, women are making significant strides in industries traditionally dominated by men.
Women entrepreneurs are not only breaking barriers but also creating innovative solutions to problems in their industries. For example, Sarah Leary and Nirav Tolia, co-founders of Nextdoor, created a social networking platform that connects neighbors to each other and to local businesses. Their platform has been praised for its ability to foster a sense of community and strengthen neighborhoods.
Breaking Barriers in Male-Dominated Industries
One of the most significant challenges for female entrepreneurs is breaking into male-dominated industries. But women like Katrina Markoff, founder of Vosges Haut-Chocolat, have done just that. Markoff's luxury chocolate brand has won numerous awards and has been featured in publications such as Forbes and The New York Times.
Another woman who has made waves in a traditionally male industry is Julia Hartz, co-founder of event management platform Eventbrite. Hartz's company has helped millions of people attend conferences, concerts, and festivals around the world and has been valued at over $1 billion.
Despite the challenges, women are making progress in male-dominated industries. For example, in the tech industry, women like Tracy Chou, founder of Block Party, are creating software solutions to address issues like online harassment and abuse. Chou's platform allows users to filter out unwanted content and create safer online spaces.
The Importance of Female Mentorship and Support Networks
One thing that many successful women entrepreneurs have in common is a strong support network. Female mentorship is essential, as it provides guidance, advice, and encouragement to women facing unique challenges.
Sophia Amoruso, founder of Nasty Gal and Girlboss, has been vocal about the positive impact of female mentorship on her career. She credits her success to women who believed in her and helped her navigate the entrepreneurial landscape.
Women are also creating their own support networks, such as the Female Founders Alliance, a community of women entrepreneurs who support and mentor each other. The organization provides resources and connections to help women succeed in business.
Women Empowering Women: The Power of Collaboration
Collaboration is another crucial component of female entrepreneurship. Many women in business find that working with other women helps them achieve their goals and overcome obstacles.
Kendra Scott, founder of the eponymous jewelry brand, has built her company on a foundation of female empowerment. She's committed to supporting female entrepreneurs and has launched various initiatives to help women succeed in business. One of her initiatives is the Kendra Scott Women's Entrepreneurial Leadership Institute, which provides mentorship, education, and funding to women entrepreneurs.
Women are also collaborating to create social impact. For example, Rebecca Minkoff, founder of the fashion brand of the same name, has partnered with the nonprofit organization Baby2Baby to donate clothing and accessories to children in need. Minkoff's partnership with Baby2Baby has helped provide essentials to thousands of children across the US.
In conclusion, women entrepreneurs are making significant strides in various industries, breaking barriers, creating innovative solutions, and empowering each other. With the support of female mentorship and collaboration, women are changing the face of entrepreneurship and paving the way for future generations of women leaders.
Pioneering Women in Technology
Technology is an industry that has been historically dominated by men, but there have been a number of pioneering women who have broken through barriers and made significant contributions to the field. One such woman is Whitney Wolfe Herd, the founder of Bumble.
Bumble is a dating app that has revolutionized the way people approach online dating. Unlike many other dating apps, Bumble gives women more control over the conversation by requiring them to make the first move. This approach has helped to create a more respectful and empowering dating experience for women.
But Herd's accomplishments don't stop there. She has also been a vocal advocate for women in business and technology, and has spoken out about the challenges that women face in these fields. Herd has worked to create a more inclusive and supportive environment for women, both within her own company and in the wider tech industry.
Another woman who has disrupted the tech industry is Anne Wojcicki, the founder of genealogy company 23andMe. Wojcicki's company has helped millions of people learn about their ancestry and has made significant contributions to genetic research.
Through 23andMe, Wojcicki has made it possible for people to explore their family history and gain a deeper understanding of their genetic makeup. This has led to new discoveries and innovations in the field of genetics, and has helped to advance our understanding of the human body and its many complexities.
But Wojcicki's impact goes beyond just genetics. She has also been a strong advocate for women in science and technology, and has worked to create more opportunities for women in these fields. Through her work, Wojcicki has shown that women can be leaders and innovators in even the most male-dominated industries.
These women are just two examples of the many pioneering women who have made significant contributions to the tech industry. Their work has helped to create a more inclusive and diverse tech community, and has inspired countless others to pursue their dreams in the field of technology.
Women Leading the Way in Fashion and Beauty
Women have made significant strides in the fashion and beauty industries, breaking barriers and paving the way for future generations. In recent years, female entrepreneurs have risen to the top, creating innovative and successful brands that resonate with consumers worldwide.
One such entrepreneur is Emily Weiss, founder of the beauty company Glossier. Weiss has built a brand based on the idea of inclusivity and empowerment, creating products that cater to a diverse range of skin types and tones. Her company has garnered a cult following and has been valued at over $1 billion, making her one of the most successful women in the beauty industry.
Another woman who has made waves in the fashion industry is Lisa Price, founder of haircare brand Carol's Daughter. Price started her company out of her Brooklyn kitchen, creating products that catered to the unique needs of black women's hair. Since then, she has grown it into a multi-million dollar business that's beloved by celebrities and consumers alike. Price's dedication to creating products that celebrate diversity and promote self-love has made her a trailblazer in the beauty industry.
Sophia Amoruso: From Nasty Gal to Girlboss
Sophia Amoruso is a true inspiration for women who want to create their own path to success. After dropping out of college, Amoruso worked a series of odd jobs before starting an eBay store selling vintage clothing. That eBay store eventually grew into Nasty Gal, an online fashion retailer that was valued at over $200 million at its peak.
However, Nasty Gal filed for bankruptcy in 2016, and Amoruso stepped down as CEO. But she didn't let that setback slow her down. She started Girlboss, a community for women entrepreneurs, and launched a podcast that's now in its fifth season. Amoruso's resilience and persistence in the face of adversity are truly inspiring, and she continues to be a role model for women everywhere.
Julie Rice and Elizabeth Cutler: Spinning Success with SoulCycle
Julie Rice and Elizabeth Cutler are the co-founders of SoulCycle, the popular indoor cycling studio that has revolutionized the fitness industry. Rice and Cutler met while working in media and quickly bonded over their shared love of fitness. They launched SoulCycle in 2006, and it's since become a global phenomenon, with studios in the US, Canada, and the UK.
Rice and Cutler's commitment to creating a community-focused, empowering workout experience has made SoulCycle a beloved brand among fitness enthusiasts. They've proven that you can build a successful business by prioritizing the customer experience and fostering an environment of inclusivity and positivity. In addition to SoulCycle, Rice and Cutler have also launched other successful ventures, including a media company and a wellness brand.
Katrina Markoff: Creating a World of Flavor with Vosges Haut-Chocolat
Katrina Markoff is the founder of Vosges Haut-Chocolat, a luxury chocolate brand that's known for its exotic flavors and unique combinations. Markoff's passion for travel and cultural exploration inspired her to incorporate flavors from around the world into her chocolates, creating a truly unique and indulgent experience for consumers.
Markoff's dedication to quality and innovation has paid off - Vosges Haut-Chocolat has won numerous awards and has been featured in publications such as Forbes and The New York Times. Markoff's creativity and willingness to take risks are a testament to what women can achieve in business when they follow their passions and stay true to their vision.
In Conclusion
These women are just a few of the many who have made significant contributions to their respective industries. Their stories are a reminder that women are capable of achieving incredible things when given the opportunity and support to do so. As more and more women break barriers and pave the way for future generations, we can only hope to see even more inspiring stories of female entrepreneurship in the years to come.